Playing Online Bingo
Nearly every child in the UK learns to play bingo as a recreational activity at school. You can play bingo as an adult with a distinct advantage: you play for money. Playing for money means you can win cash prizes while you enjoy a childhood pastime that has been played for generations. All available at the touch of a few buttons.
Online bingo combines the best of what you love about this classic game with online technology that lets you play from the comfort and privacy of your own home. You can play online bingo with your mobile device, tablet or computer.
[Join for £50 Bingo Bonus
](/register)Different Kinds of Online Bingo
There are literally dozens of different online bingo games that you can choose from. All of them are based on one of the three foundational games listed below: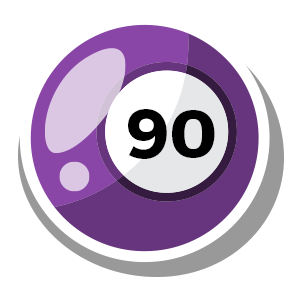 90-Ball bingo is the game that got it all started. The card features 15 numbers in five rows of three numbers each. Prizes are won by completing 1 line, 2 lines, or a full house.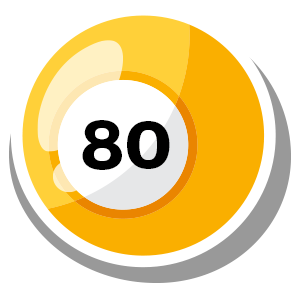 80-ball bingo features 16 numbers arranged in a 4 x 4 grid. Most of the time wins are the result of completing individual lines, but there are variations that may include patterns.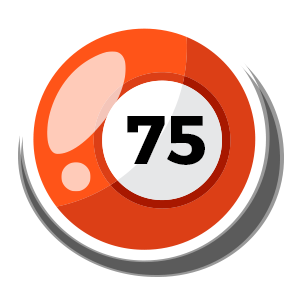 Finally, the 75-ball game offers 24 numbers in a square grid with the middle square considered free. You can win by completing lines or patterns as designated by the individual game.
The number of balls in each of the three games partially determines your odds of winning. But the luck of the draw is a big part of bingo. You may discover that you like the fewer balls and more numbers of 75-ball bingo, or you may prefer the 90-ball game. One last thing to know about the different kinds of games is that online bingo sites offer multiple rooms with different stakes. In other words, there might be one 90-ball room with a 10p stake and another with a 5p stake. The stake refers to how much you pay for bingo cards.
Buying Online Bingo Cards
Just like a regular bingo hall, you can't play online bingo unless you purchase cards, usually by debit or credit card, or electronic transfers.
You can purchase your cards in one of two ways, the first being as you go. In other words, you would buy cards and then immediately enter your favourite bingo room to begin play. If you want to keep playing once all your cards are gone, you simply purchase more.
The second option is to pre-purchase bingo cards in advance of your chosen game. The reason for doing this is to allow your cards to be played even if you won't be online at the time the game commences. It is also advantageous to pre-purchase cards if you plan to play a game with limited seating. Getting your cards ahead of time guarantees a seat.
Playing the Game
Once you have your cards and you enter the room, you're ready to play. The simulated caller will call up the numbers, which will then be automatically marked on your bingo cards. Calling and marking will continue until the game produces a winner or all numbers have been called.
**Most online bingo games are automated.
However, live online bingo is also available with presenters acting as callers and players marking their own cards. Now you know the basic principles of online bingo, why not play today?**
[play today
](/?register=true) [join crown bingo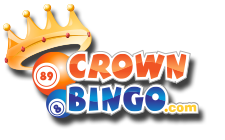 ](/register)